pay-per-click
We advise on, run and monitor Google Adwords pay-per-click (PPC) sponsored advertising campaigns.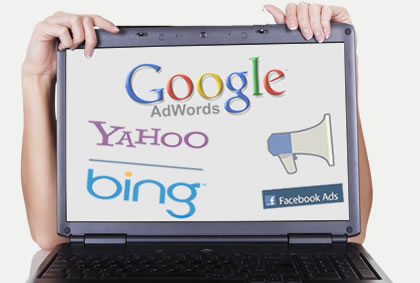 The Computer Works specialise in optimising websites to appear high in the rankings of search engines. We use Google Adwords as part of the online marketing mix.
Pay-per-click (PPC) is internet advertising used to direct traffic to websites. Paying for search engine advertising such as Google and Bing can be highly effective but needs careful planning. Pay-per-click is:
Instant – you can setup a campaign quickly and turn it on and off
Flexible – making changes to your advert is easy
Measurable – you can see the results and know the outcome of a click
With a badly managed PPC campaign you can easily spend your budget and achieve nothing.
We plan and manage your campaign
Research your market, looking at keywords and the competition
Agree a budget, timescale and objectives including conversions
Run your Google Adwords campaign
Monitor the campaign
Report results, including conversions, click through rates, impressions
Thank you for managing our PPC campaigns. We are very pleased with the results. We have got real sales leads from our limited budget."
Sales Manager
Small manufacturer
Talk to us about your plans. Email us or call us on 01825 840 446 for free, friendly advice.
The Computer Works is a software development, database design and online marketing consultancy based near Lewes. We work with small and medium-sized businesses in Brighton & Hove, Sussex, the South-East and throughout the UK.