search engine optimisation
It's not enough to have a great looking website if no-one can find you. We specialise in search engine optimisation (SEO) to get more business for customers.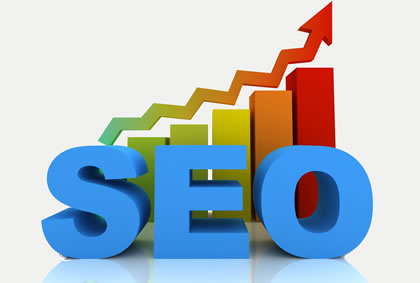 We use search engine optimisation (SEO) to increase business for customers. We specialise in optimising websites to rank highly in search engines for key search phrases. The higher your website ranks, the more likely you are to get visits.
Over 10 years experience
The Computer Works has over 10 years experience in web design and search engine optimisation (SEO). We optimise websites by:
Building search engine-friendly websites. Writing navigation, HTML and program code using features expected by search engines
Understanding search engine guidelines so we don't damage a listing
Keyword analysis. Identifying search phrases potential customers would use when looking for a product like yours
Checking and monitoring competitor websites
Optimising text on webpages
Establishing helpful outbound links and good quality inbound links
Search engine optimisation (SEO) is a web marketing technique to get your website to rank higher than others in free "natural" listings for a particular keyword. Search engines such as Google, Bing and Yahoo navigate through a website much like any visitor, store the information and text that it finds, and rank the site according to their current algorithm.
Ongoing process
Search engine optimisation (SEO) is an ongoing process. Competitors come and go, Google and other search engines regularly change their algorithms, so rankings change too.
As part of our Management Package we benchmark your website ranking for relevant keywords, make regular SEO checks and updates to keep your site high in the rankings and provide Search Engine Position reports along with our Website Analysis of visitor statistics, so you can see how your website is performing.
These are really good reports and I am impressed with how well positioned Grandstand is in natural search :-) "
ND, E-Commerce Marketing Manager
Saga Holidays
The Computer Works has enabled our website to achieve more effective market focus and response."
Laurie Price, Director Aviation Strategy
Mott MacDonald
It's really interesting and impressive to see that the natural search is driving so much traffic to our site!"
LC, Manager Online Marketing
Titan Travel
Talk to us about your plans. Email us or call us on 01825 840 446 for free, friendly advice.
The Computer Works is a software development, online marketing and SEO consultancy based near Lewes. We work with small and medium-sized businesses in Brighton & Hove, Sussex, the South-East and throughout the UK.