website analysis
Having a website is not an end in itself. You need to know whether it is doing anything for your business. Website Analysis tells you how well your site is working, and highlights what can be improved.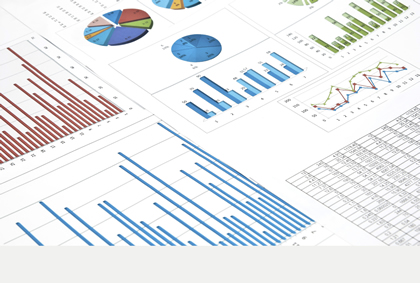 Website analysis reports are tailored to your website, business and industry sector, and are part of our Management Package.
We analyse data in Google Analytics and other statistics packages to tell you how your site is performing. This analysis helps us optimise your website and plan other online marketing like PPC or email marketing campaigns.
Our website analysis reports show:
Trend data. How does this year compare with last?
Conversions. How many visitors make an enquiry, or buy something?
Where do your 'best visitors' come from? Paid search (PPC), a Google search or did they click through from an e-newsletter?
Which pages are visited most. This tells us if we need to change the site layout to lead visitors to the most important information.
Many companies have been our clients for years; we know their business well and understand what influences traffic to their site. Seasonal variations in business, or 'something on the telly' has increased visitors, or a report published in the trade press has generated interest.
Our reports reflect this. We interpret statistics and write about your website in the context of the real world, not just dry figures from statistics packages. For some business-to-business (B2B) websites we can even tell you who is visiting.
Beware of statistics
Web statistics are useful but need to be looked at carefully. Valuable site visitors are those who are genuinely in the market for your goods or services – potential customers.
If you have thousands of visitors but the majority are from Birmingham Alabama (USA) they won't do a thing for your business if your market is 30 miles around Birmingham (UK).
Our web analysis highlights this kind of thing and gives you a realistic picture of website performance.
I have been very impressed with what The Computer Works have done for Red Arc. Their information is comprehensive, timely and very useful. Analytics are management information - clues in an exciting detective story - with useful insights into market interest."
Peter Le Beau MBE - Non-Executive Director
RED ARC Assured
Wow! These stats are really impressive... I'm really pleased to see how well the site is doing."
LC
Titan Travel
I would like to take this opportunity of thanking you for your support over the years. You have managed to achieve access and responses that others have failed to deliver, so I am most grateful to you."
Laurie Price, Director of Aviation Strategy
Mott MacDonald ITA
Talk to us about your plans. Email us or call us on 01825 840 446 for free, friendly advice.
The Computer Works is a software development, website design and online marketing consultancy based near Lewes. We work with small and medium-sized businesses in Brighton & Hove, Sussex, the South-East and throughout the UK.