website design
Your website is your company's online face. Visitors need to quickly understand what your business does. A clean design and clear explanation encourages visitors to explore your site and find out more.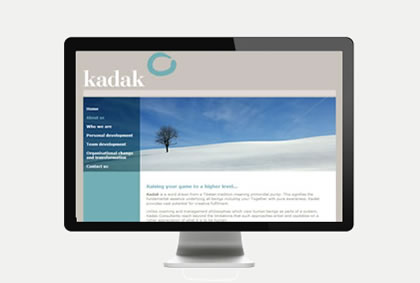 Individually designed
Every customer's website is designed specifically for them. Our first job is to talk to them to find out about their company. We want to understand the market they are in, and who their customers and competitors are. This information helps us design a site that reflects the character of the business.
Design for your visitors
Visitors to your website may become customers but they are just a click away from leaving your site. If they can't easily find what they want on your site they will go elsewhere. We design with site visitors in mind:
People skim websites, they speed read. Write clear concise messages explaining what your business does.
Navigating the site should be intuitive. People need to know how to get around.
Pages are simple and uncluttered.
It is easy for people to find your contact details or buy online.
The style of your site. What do you like or dislike?
Have a look at the competition – are there design ideas you really like or dislike?
Do any of the sites convey the same impression that you want to get over about your business?
Have you already got a company logo or other artwork and photos?
Google and the other search engines are some of the most important visitors. Sites need to be "search engine friendly". You'll find more information here.
We are very pleased with how the website is shaping up, we are starting to get results. We have had some positive feedback too from new clients regarding the site who have said they found it easy to navigate and that it tells them exactly what they want to know."
Alison Standing
Village Heating Co.
Many thanks for all your work! I have now had a look at the site - cool - as my kids would say. Great stuff and it all works! (Well of course it would)."
Martin Miller
Chalke Heating
Talk to us about your plans. Email us or call us on 01825 840 446 for free, friendly advice.
The Computer Works is a software development, website design and online marketing consultancy based near Lewes. We work with small and medium-sized businesses in Brighton & Hove, Sussex, the South-East and throughout the UK.